Someone to Care by Mary Balogh
Someone to Care by Mary Balogh is the forth novel in the Westcott Series, after Someone to Love, Someone to Hold, Someone to Wed, and followed by Someone to Trust, a book that should be published these days.
See here the other books I've reviewed by her, including the ones in this series.
After the death of Humphrey Westcott, his wife discovers that their marriage was not legal, thus she becomes once more Viola Kingsley. On her way home alone from Bath, she meets an adventurous aristocrat at a country inn. They go together at the village fair, and, impulsively, gives in to his suggestion that they run away together for a while; as a brief respite from their lives of duty and responsibility.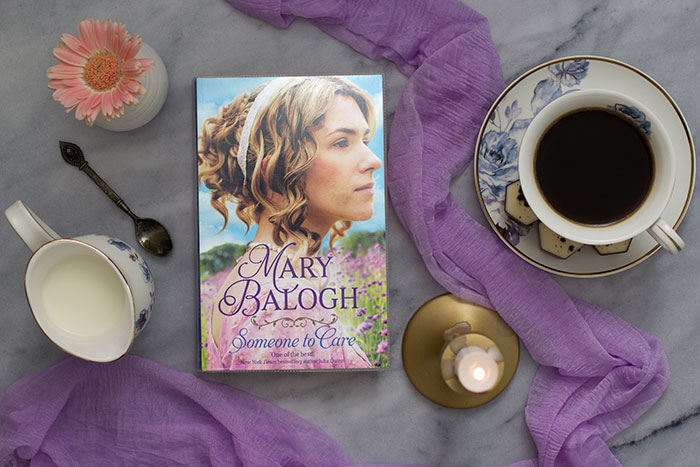 I loved the book. Unlike most other romantic novels, both Viola and Marcel are in their 40s (he is 39, turns 40 in the book). This makes their story a bit different. The book is wonderful, light, romantic, heart-warming, just the thing if you like this sort of books at this time of year.
Someone to Care by Mary Balogh
Details about the picture: –
My rating: 5/5 Stars.
Would I recommend it: Yes
Published by: Piatkus
Year it was published: 2018
Format: Paperback
Genre(s): Fiction
Pages: 384
About the author: Mary was born in Wales in 1944. After graduating from University in 1960s, she moved to Canada. There she was a high school teacher. She got married to the Canadian Robert Balogh and they had three children. Besides writing, she also loves music, knitting, watching tennis and curling.
Mary Balogh started writing as a hobby, in the evenings. Her first book, A Masked Deception, a Regency love story, was published in 1985. After 20 years of teaching, in 1988, she retired from teaching to pursue her dream to write full-time. She has written more than seventy novels and almost thirty novellas since then. Her best known series are the New York Times bestselling 'Slightly' sextet and 'Simply' quartet. She has won numerous awards, including Bestselling Historical of the Year from the Borders Group. She has won seven Waldenbooks Awards and two B. Dalton Awards for her bestselling novels, as well as a Romantic Times Lifetime Achievement Award.
Website & Social Media Links: marybalogh.com
---
---