London by Jack Chesher
London by Jack Chesher – A Guide for Curious Wanderers* is nicely illustrated by Katharine Fraser. This is not the usual kind of guide book, as it has no photos but only illustrations, and it doesn't cover the "must-see" that you are familiar with from most guides. No, this is a book suitable for ones that are already familiar with London, that are living in London or travelling often. The main reason I say this is because for the first or second visits everybody would go to see the landmarks and not a street name, tree trunks, a secret garden, or a fence.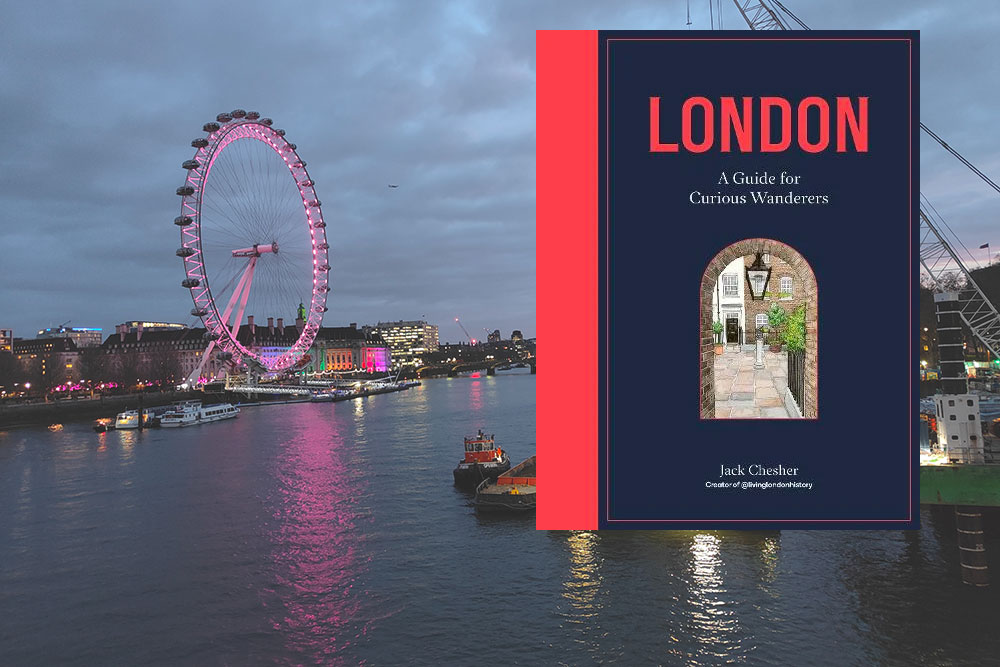 For the Londoner this is the perfect guide, as it's unlikely people know all the stories and the landmarks in this book. It is well researched and interesting. The reason I gave it 3.5 stars is that the names are told in a tongue-in-cheek manner that became slightly annoying by the end of it and I also found a couple of jokes rather bad. Not every single place mentioned had to be described in a funny way.
Also, while the illustrations are really good, for some items mentioned in the book it would have been better with a photo. As not all have the exact address, but only the street name, which might mean it takes longer to identify the location. Although this is made with walking and looking at the surroundings in mind, so it's not a big deal. I wouldn't have taken out points in the rating for this reason.
Overall I found the book interesting. While it is a travel guide, I think it is most suitable for Londoners or people who are in London frequently, already saw the main attractions (maybe more than once), and who now want to see the hidden or mostly unknown parts of London. There are some maps in the book with walks and those are useful too, if anyone fancies a stroll in a weekend.
London by Jack Chesher
Details about the picture: –
My rating: 3.5/5 Stars
Would I recommend it: yes
Published by: Frances Lincoln
Year it was published: 2023
Format: e-book
Genre(s): Travel
Pages: 176
About the author: Jack Chesher grew up in Essex, and exciting day trips to London have always been part of his life. After graduating from Bristol University, where he studied history, he finally took the plunge and moved to the capital in July 2020. A passion for walking and history inspired him to launch @LivingLondonHistory in September 2020. Documenting his journey to discovering the city's fascinating and vibrant past by exploring its streets, he believes London itself is the greatest museum of all.
Website & Social Media Links: –
*I was received a review-copy of London by Jack Chesher. All opinions are my own.
---
---