Chess for Dummies by James Eade
Chess for Dummies by James Eade is the first book I read on chess and it is a very good book to start with. It gets a bit repetitive at times with the directions to other parts of the book, but it is worth reading if you are a beginner, like I did.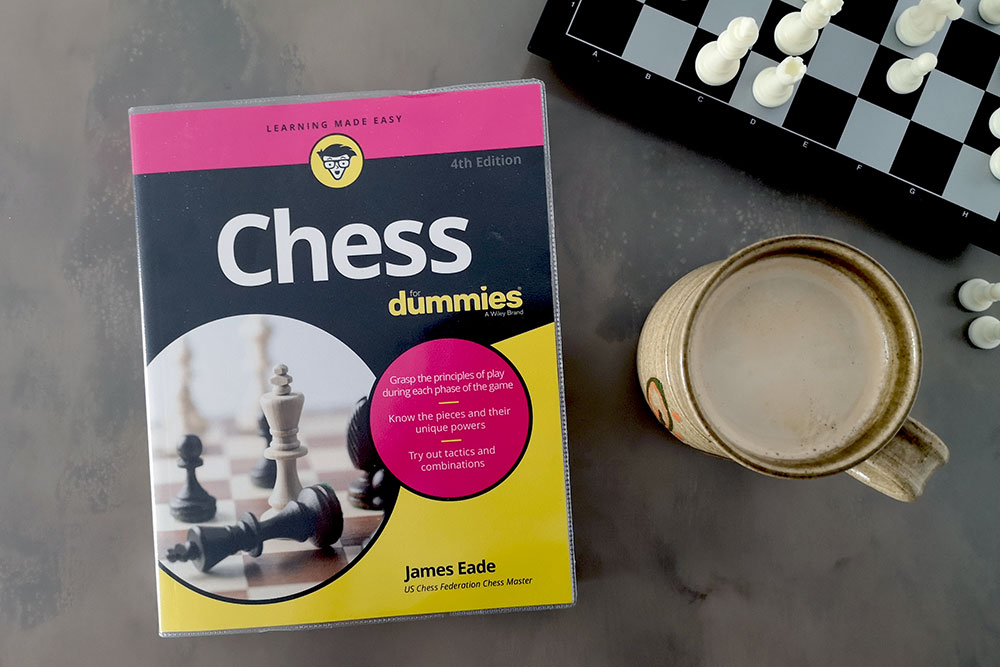 This book offers a good introduction to the pieces, notations, and so on. He presents openings, but there is another book focused on openings which I am going to read next. The book does what it says "on the tin", so there is not much more I can say. I would highly recommend it if you want to play chess regularly. The information is clear, nicely structured, and interestingly presented. It's a must read for beginners.
Chess for Dummies by James Eade
Details about the picture: had to photograph it with chess pieces
My rating: 5/5 Stars
Would I recommend it: yes
Published by: For Dummies
Year it was published: 2016
Format: Paperback
Genre(s): Games
Pages: 416
About the author: James Eade (1957) is an American chess master, chess administrator, chess tournament organizer, and chess book publisher. He holds the title of FIDE Master. He is best known for the books Chess for Dummies (1996) and The Chess Player's Bible (2004), both of which have been through several editions and been translated into 8 languages.
He lives in Menlo Park, California, where he continues to teach and write about chess.
Website & Social Media Links: –
---
---