Imagining Roman Britain by Virginia Hoselitz
Imagining Roman Britain by Virginia Hoselitz – Royal Historical Society Studies in History New Series – offers a very good overview of how Victorians saw their past. The book focuses on the mid-19th century, so around 1840s to 1850s, but goes beyond that period when needed. It is a well written and well researched book. It is a non-fiction history book on the dry side. While this worked nicely for me, it's not for everyone.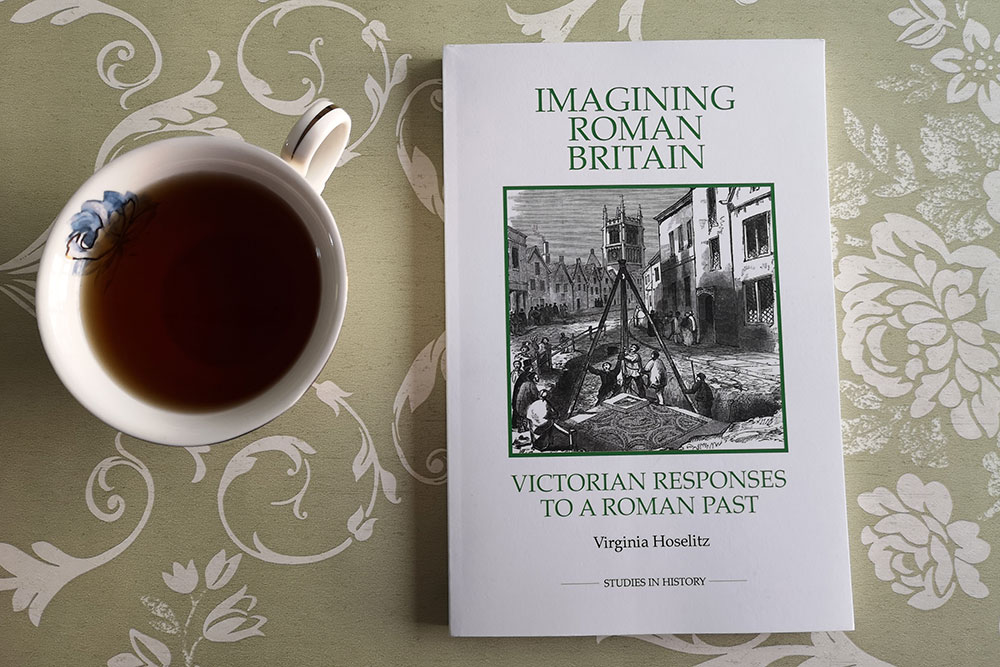 Victorians were very much excited to learn more about the past, so many archaeological society formed. Hoselitz looks at four towns with strong connections with the Romans: Caerleon, Cirencester, Colchester, and Chester. I was particularly interested in Chester, because it was relevant to my research. Chester is also the one that is a bit different from the other three.
I highly recommend the book. I enjoyed it and I found it really useful.
Imagining Roman Britain by Virginia Hoselitz
Details about the picture: –
My rating: 5/5 Stars
Would I recommend it: yes
Published by: Royal Historical Society
Year it was published: 2015
Format: Paperback
Genre(s): History – Victorian
Pages: 220
About the author: Virginia Hoselitz gained her PhD at the Department of Classics and Ancient History, University of Bristol.
Website & Social Media Links: –
---
---