The Dark History of Tea by Seren Charrington-Hollins
I've read a history of salt last year and found it fascinating, so I imagined that The Dark History of Tea by Seren Charrington-Hollins* would be just as interesting. I was right. Unlike salt, where my knowledge prior to reading the book was limited, I knew about the Opium Wars and opium dens and their relation to tea. But, amazingly, that was not the most gruesome part of the book, if you can imagine that. Thus, the title, a dark history is appropriately chosen.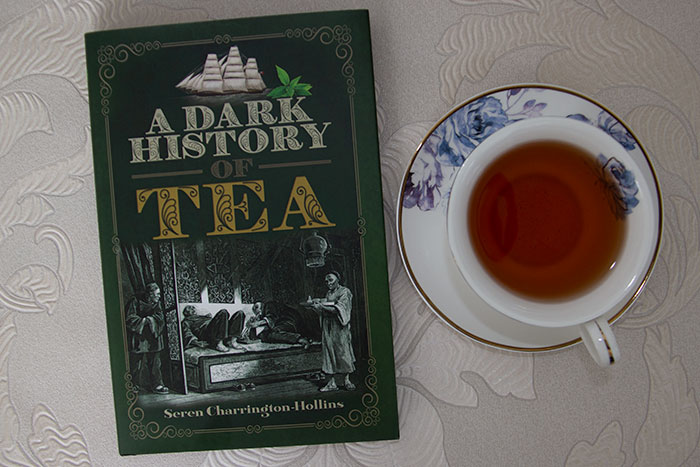 While the book is primarily focused on the British history, it also contains lots of details from China, Japan, and India. Even US makes an appearance in the 20th century. I have to say that there were a couple of mishaps in the book, for example she talks about the 18th century and mentions the Victorians, but that is not significant for the enjoyment of the book, so I did not take any stars out. Otherwise the book seems very well researched, with plenty of stories of real people mentioned throughout the book.
I found the topic of smuggling enlightening. As I mentioned in my review for Drug Wars, I have very liberal views on interdictions and also on taxation. So, I was intrigued by what smugglers of tea were doing in the 18th century (proper Games of Thrones scenarios) and how the smuggling stopped. The book is worth reading at least for those chapters alone.
Of course I do not want to talk too much about the book and give out any spoilers. But, if you read this book, be prepared to find out details about lots of topics related to tea, including advertising, pottery, and medical views on tea consumption, while the end covering magic, witchcraft, and tea-leaf reading (includes a guide for a make-your-own divination, if you fancy it).
The Dark History of Tea by Seren Charrington-Hollins
Details about the picture: I had to use a cup of tea as prop, obviously. I picked a light beautiful background to contrast the darkness of its history.
My rating: 5/5 Stars
Would I recommend it: yes
Published by: Pen and Sword History
Year it was published: 2020
Format: Hardcover
Genre(s): History
Pages: 248
About the author: Seren Charrington-Hollins is a professional food historian. She appeared on television shows and gave lots of radio interviews. As a food historian, she recreates historical dishes, working with various country houses, museums, and castles across Britain.
She started her career as a herbalist and nutritionist, but the fascination with history led her to become a food historian. She researched into rural and agricultural history, women's history, the history of domestic science, dining etiquette and the home front during the First and Second World Wars, as well as food and drink throughout the ages.
Website & Social Media Links: Pen and Sword
*I was sent a copy of The Dark History of Tea by Seren Charrington-Hollins for the purpose of this review. All opinions are my own.
---
---