Soldier in the Sand by Simon Mayall
Soldier in the Sand by Simon Mayall* – A Personal History of the Modern Middle East – is a history book with a personal touch and this is what makes it so fascinating. A historian by education, Mayall offers a very well though off analysis of the events that happened in the Middle East. At the same time, he was in the army for decades and he is from a line of military men, and that feeds into his analysis, giving it a more nuanced view. I think this is a must read for anyone who is studying the Middle East.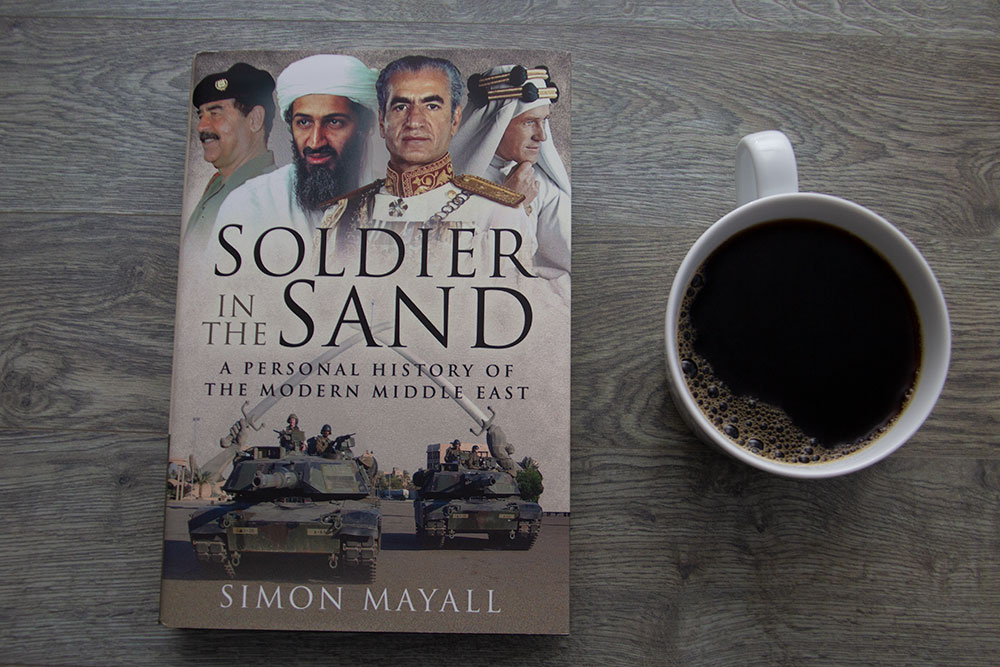 The book is well structured and there are many personal details intertwined with personal stories, starting with events that happened during his grandfather's and his father's time to his own first-hand experience. His approach is described as common-sense and that's exactly right. I liked it a lot for its clarity. His emotional connection with the Middle East is obvious from his beautiful descriptions and that was wonderful to read about. Because of these stories the book is not dry at all.
As an example, reading how he had to learn 30 to 50 words a day so he could speak Arabic, in the 1980s, was really interesting for more than one reason. First of all because it showed the approach the army had at that point. It is obvious that speaking the same language not only enriched the lives of the soldiers deployed in the Middle East, but also helped to form closer relations with the locals. Secondly I remember reading just the opposite in Pen Farthing's book, when they were not required to learn Pashto so they could speak directly to the locals and that hindered the idea of forming connections with them. Hopefully the army will see once again the benefits in asking soldiers to learn to speak, at an entry level, the language of the people where they are deployed or will be deployed. This is why reading personal views on historical events is so important, it shows how it can be done better.
Soldier in the Sand by Simon Mayall
Details about the picture: –
My rating: 5/5 Stars
Would I recommend it: yes
Published by: Pen & Sword Military
Year it was published: 2021
Format: Hardcover
Genre(s): History – Middle East
Pages: 360
About the author: Lieutenant General Sir Simon Mayall has known the Middle East since childhood and, over the course of his 40-year career, he has served extensively in the region. He was seconded to the Sultan of Oman's Armed Forces for three years, took part in the liberation of Kuwait, served as the Deputy Coalition Commander in Baghdad, was the first Defence Senior Adviser Middle East and the British Government's Security Envoy to Iraq. Additionally, he was responsible for helping to establish the new Royal Navy base in Bahrain. He was knighted in 2014 and also holds the US Legion of Merit.
He holds degrees from Balliol College, Oxford, and King's College, London, and also studied at St Antony's, Oxford, where he wrote a book on Turkish Security Policy. He is a sought-after lecturer on Middle East affairs.
Website & Social Media Links: Pen and Sword
*I was sent a copy of Soldier in the Sand by Simon Mayall for the purpose of this review. All opinions are my own.
---
---