Shopaholic Abroad by Sophie Kinsella
I've been reading a few books by Sophie Kinsella in the last few years, but I didn't stick to the Shopaholic series. Now I plan to read more from the series. When it comes to other books by her, last year I've read I've Got Your Number and Swimming Pool Sunday, both mentioned on my reading list of last year. I've made reviews for them on my lifestyle blog, if you fancy a read.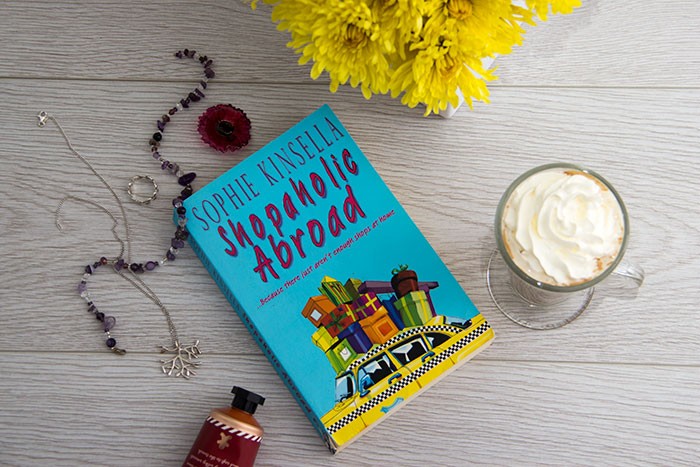 Now, let's go back to Shopaholic Abroad. It's the second one in the series. The Shopaholic series are about the stories of Becky Bloomwood. Becky is a financial advisor, with a slot in a morning show. She is a shopaholic, is addicted to buying, even if she doesn't actually needs the things she buys. The book is a light fun read.
Even so, it made me think of what we all consider to be necessity and what not. I imagine others will think of some of the things I purchase as non-essential. It's easy to see what others are doing wrong, but the situation changes when it comes to what matters to us and what we are telling ourselves is important. Anyway, I digress.
Becky's story is a fun one. She is a pleasant character and she gets in a lot of funny situations. She dreams too much and she plans like the dreams are coming true. Luckily for her, some of her dreams do come true. I don't want to disclose many details from the book, as it might ruin the excitement. The book has a happy ending. I really loved the ending, what she chose to do with her life.
The book is very nice and I've enjoyed it. I only gave it 4 stars because some of the situations in the books are a bit exaggerated for my liking. For example, the situation with her boyfriend's mother seems a bit too much. The same in the last chapter, when her colleague talks about her situation in front of a client. I imagine in a big company like the one she was working in things would be a bit more professional than that.
Shopaholic Abroad by Sophie Kinsella
Details about the picture: –
My rating: 4/5 Stars.
Would I recommend it: Yes.
Published by: Black Swan
Year it was published: 2001
Format: Paperback
Genre(s): Fiction, Chick lit
Pages: 351
About the author: Sophie Kinsella is Madeleine Sophie Wickham's pen name. She was born in 1969 in UK. She studied at Oxford and worked as a financial journalist. She wrote a few books under her real name, before starting the Shopaholic series under a pseudonym. Her publishers loved the new books, without knowing she wrote them.
She lives in London with her husband and their children.
Website & Social Media Links: www.sophiekinsella.co.uk @KinsellaSophie on twitter. She has a facebook page and an Instagram account.
---
---