Post-War Childhood by Simon Webb
I was curious to read Post-War Childhood by Simon Webb – Growing Up in the Not-So-Friendly 'Baby Boomer' Years* because I can't say I know a lot abut life in post-war Britain and next year it's something I'm going to study. Some of the things mentioned in the book are, frankly, shocking. I gave the book 5 stars. It's true that the book is a bit repetitive, which is not similar to the other books I've read from him. Also, the things he is saying are so far off from what most people believe, that I understand his need to repeat the same example and arguments. I did not take any stars off exactly for this reason.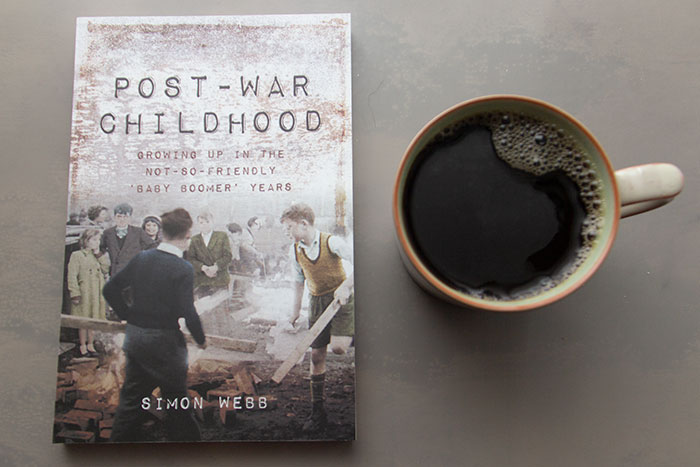 The idea of the book is that British baby boomers are nostalgic about the "golden age" where children were playing outside on their own, were happier, and healthier. Personally, I never understood why playing outside is regarded as something aspirational and not a waste of time. I think being involved in different clubs, such as football/basketball, martial arts, dancing are much better options to have exercise while learning how to deal with rules and regulations, with some perceived injustices. [my thoughts, not something from the book] So, at least from this point of view, as in, unsupervised play outside is not good, he was "preaching to the choir".
Some other arguments could have been developed in other ways, but, nevertheless, I think it's interesting to consider his arguments and views and, maybe, do a bit of independent research on these issues. I highly recommend the book.
Post-War Childhood by Simon Webb
Details about the picture: –
My rating: 5/5 Stars
Would I recommend it: yes!
Published by: Pen and Sword History
Year it was published: 2017
Format: Paperback
Genre(s): History – 20th Century
Pages: 188
About the author: Simon Webb is the author of a number of non-fiction books, ranging from academic works on education to popular history. He works as a consultant on the subject of capital punishment to television companies and filmmakers and also writes for various magazines and newspapers; including the Times Educational Supplement, The Daily Telegraph and The Guardian.
Books by him: Forgotten Slave Trade; The Analogue Revolution; Post-War Childhood; 1919: Britain's Year of Revolution; A History of Torture in Britain; British Concentration Camps; First World War Trials and Executions; Bombers, Rioters and Police Killers; Suffragette Fascists; The Suffragette Bombers.
Website & Social Media Links: Pen and Sword
*I was sent a copy of Post-War Childhood by Simon Webb for the purpose of this review. All opinions are my own.
---
---