Le voci della sera by Natalia Ginzburg
I got Le voci della sera by Natalia Ginzburg because I wanted to read something in Italian, in preparation for my trip to Italy. I read a book in Italian last year, a biography of Michael Schumacher. It is a short book, of only a bit over 100 pages. As it was published in 1961, the style is not particularly modern.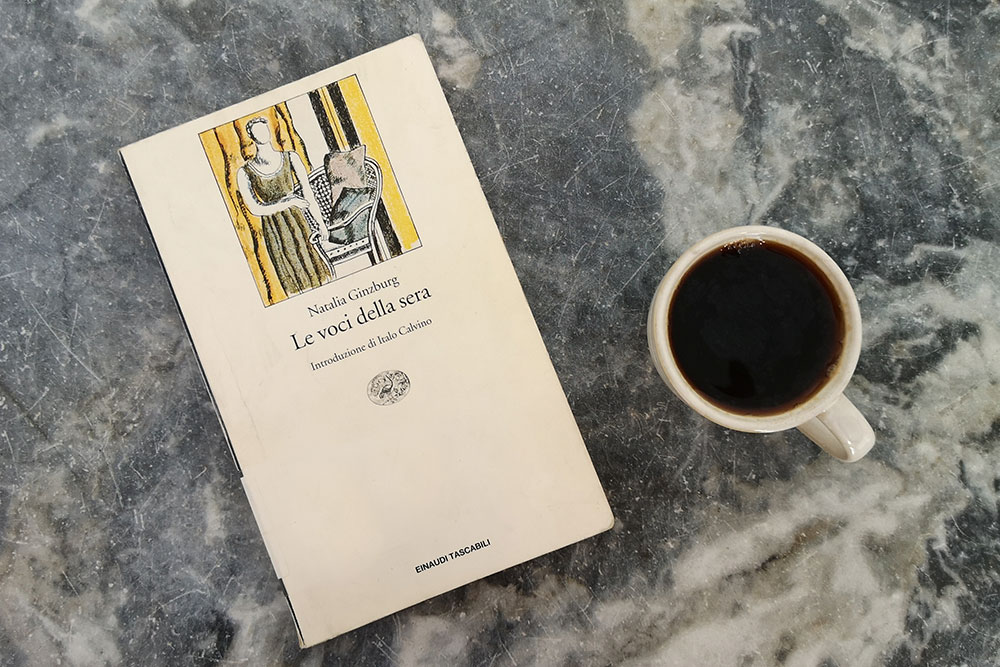 I think this is a great book for the purpose I picked it from the library – getting to refresh my knowledge of Italian. It is not a great book for entertainment as the dialogue is simple and the family seems a bit boring. They have some connection with fascist and socialists, but those are brief mentions, nothing more.
Le voci della sera by Natalia Ginzburg
Details about the picture: an espresso was only appropriate
My rating: 3/5 Stars
Would I recommend it: yes – if you want to read in Italian. no – if not.
Published by: Einaudi
Year it was published: 2003 (first published in 1961)
Format: Paperback
Genre(s): Contemporary short novel
Pages: 158
About the author: Natalia Ginzburg was an Italian author whose work explored family relationships, politics during and after the Fascist years and World War II, and philosophy. She wrote novels, short stories, and essays, for which she received the Strega Prize and Bagutta Prize. Most of her works were also translated into English and published in the United Kingdom and United States. An activist, for a time in the 1930s she belonged to the Italian Communist Party. In 1983 she was elected to Parliament from Rome as an Independent.
Website & Social Media Links: –
---
---