Free Women of Spain by Martha Ackelsberg
Free Women of Spain by Martha Ackelsberg – Anarchism and the Struggle for the Emancipation of Women – is a book I read for my studies regarding the Spanish civil war, but this book is focused on anarchism as a movement and less so on the war. I did enjoy it, hence the 4 stars it received. I made a lot of notes from the book and used it in my essay.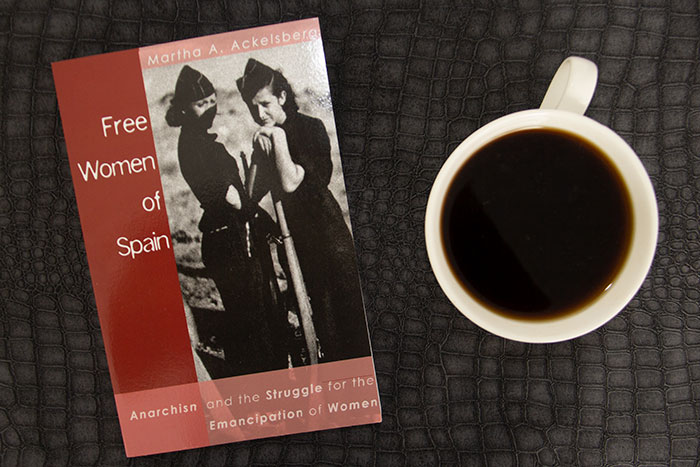 I was very interested in anarchism as they tackled some pretty controversial topics, such as abortion and women's rights at the start of the 20th century. In the book, Ackelsberg talks about Mujeres Libres (Free Women), an anarchist organization in Spain. These women were challenging traditional roles, wanting to educate women and aiming for gender equality. For this reason, the book is interesting as it shows how much… or how little… the situation has changed in the last 100 years.
Her writing style is uncomplicated and fluent, thus making it great for readers who are wanting to read a bit of non-fiction. It is worth reading, even more if you are interested in topics such as feminism. The author doesn't assume a lot of previous knowledge on the civil war or anarchism, another great point.
Free Women of Spain by Martha Ackelsberg
Details about the picture: –
My rating: 4/5 Stars
Would I recommend it:
Published by: AK Press
Year it was published: 2001
Format: Paperback
Genre(s): History – European
Pages: 281
About the author: Martha Ackelsberg is a professor of government and a member of the Women's Studies Program Committee at Smith College, where she teaches courses in political theory, urban politics, political activism and feminist theory. She has contributed to a variety of anthologies on women's political activism in the United States.
Website & Social Media Links: –
---
---