An Armful of Animals by Malcolm D. Welshman
I was asked to be a part of An Armful of Animals by Malcolm D. Welshman book tour*. This was a fun book to read. Welshman was a vet, now retired, who shares stories of his pets and some of the patients he had. The small chapters are on themes and the story is not linear. I think that was a great way to structure the content. The book made me think of all the funny stories I had at the vet with Festus, maybe I will write a post about this on my lifestyle blog.
I've enjoyed reading the book, I told a couple of stories from the book to my husband. If you are wondering why I gave it only 4 stars and not 5 it was because it has a couple of things I didn't like. Some inappropriate comments regarding women, nothing too bad, just the odd "Oh dear" kind of moment. Furthermore I didn't enjoy a whole chapter on "omens" and "bad signs". If you read the reviews on goodreads, I must have been the only one bothered by these two things, so it's just a personal thing. We can't all like the same things, can we?
Anyway, I'd recommend the book because it is funny. I liked the honesty regarding treatments, especially for less-than-usual patients or his answer when asked if he is a dog person or a cat person.
Initially I thought I will be able to read the book on my holiday, without knowing how busy we are going to be, visiting lots of places in Cornwall and having very little time for anything else. My idea was good though, because it is a really lovely book to take on holiday.
An Armful of Animals by Malcolm D. Welshman
Details about the picture: My dog, Festus, kindly agreed to model for this book. By that I mean a lot of "no", "wait", "muzzle down" (that is a trick I taught him, very handy when doing photoshoots of him), and of course, some tasty treats in the end.
My rating: 4/5 Stars.
Would I recommend it: yes
Published by: Midas Touch Books
Year it was published: 2018
Format: Paperback
Genre(s): Memoir
Pages: 279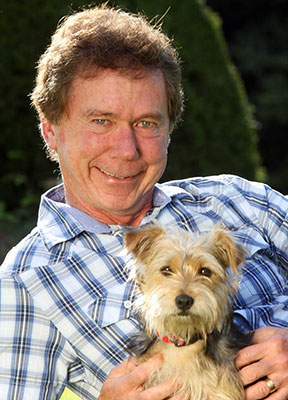 About the author: Malcolm Welshman became a vet after seeing an army doctor saving his dog, Poucher, that was injured by a wild animal, while he was a boy living in Nigeria with his parents.
His passion for animals continued in his adulthood, graduating from Bristol University in 1972, as a vet. He worked in London zoo, went on a five month road trip across Africa. After returning, he joined an animal veterinary hospital. Later he was a consultant specialized in exotic animals, that meant he traveled to places like Philippines, Mauritius, Indonesia, and China.
He started writing as a hobby, telling stories for a magazine for over 15 years. When he retired, he decided to write a novel. His books include Pets in a Pickle, Pets on Parade, and Pets Aplenty.
Website & Social Media Links: www.malcolmwelshman.co.uk . The book can be purchase from amazon.
*The book was a PR sample. All opinions are my own. I wasn't required to write a positive review and I wouldn't have if I didn't enjoy the book.
---
---