Dear Child by Romy Hausmann
I don't read thrillers, but I read about Dear Child by Romy Hausmann on Yvonne's blog and on Kelly's. I'm so glad I read it because I couldn't put it down. Although reading this after watching The Fall, a fantastic series about a serial killer in which Gillian Anderson is the detective, means that now I'm looking for a "light" read in more ways than one.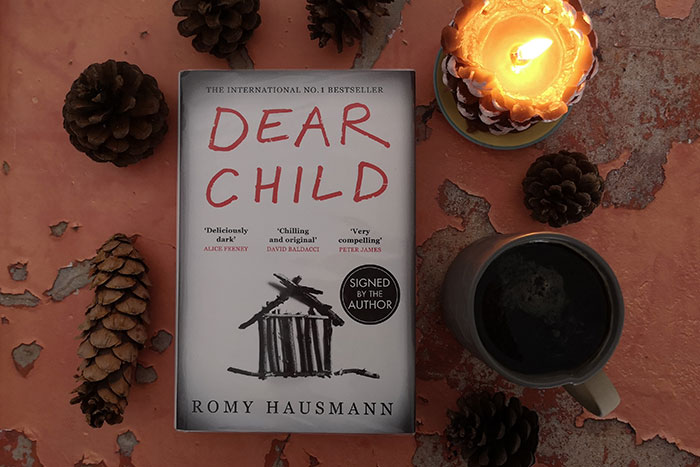 Dear Child is the story of a mother, Lena, and two children kept by their father in a windowless shack in the woods. The story sounds dark, isn't it? Well, in fact it is much more darker than it appears. It was an incredible read. I did not like any of the characters in the book, not even the victims, like Lena's parents Matthew and Karin, or the children. Maybe the lack of likeability of the characters made the book more "haunting" for me and more interesting. The lives of the mother and the children in the shack is gruesome, everything is timed, from meals to when they are allowed to go to the toilet.
I found it interesting how the mother – Lena – evolves thorough the book, from someone who is still oppressed even after being set free to a woman who can remember her past. I am aware of not giving any spoilers, so I'm not going to say more. This book is worth reading, do consider borrowing it or buying it, even if you are not a fan of the genre, you might like the book as much as I did.
Dear Child by Romy Hausmann
Details about the picture: cones as props were very appropriate
My rating: 5/5 Stars
Would I recommend it: yes
Published by: Quercus
Year it was published: 2019
Format: Hardcover
Genre(s): Contemporary – Thriller
Pages: 343
About the author: Romy Hausmann was born in East Germany in 1981. At the age of twenty-four she became chief editor at a film production company in Munich. Since the birth of her son, Romy has been working as a freelancer in television. Her thriller debut, Dear Child, became a number one bestseller in Germany and is being published in twenty countries. Sleepless is her second thriller. Romy lives with her family in a remote house in the woods near Stuttgart.
Website & Social Media Links: –
---
---