My 2020 in Books
My 2020 in Books. I picked up three books which were lovely, but I already mentioned them in the best posts of this year, on my lifestyle blog. Those books are: The French Revolution by Stephen Clarke, The Domestic Revolution by Ruth Goodman, and Forgotten Slave Trade by Simon Webb.
My reading challenge, set up at the beginning of the year, was to read 100 books. I read 122! Obviously, I'm delighted with how many books I could read and I loved almost all of them. I have a few stats and top 10 books from this year. As usual, I picked non-fiction book, even though I read some pretty amazing fiction books.
My 2020 in Books. Stats:
According to goodreads: I've read 33,736 pages. The shortest book had 65 pages and the longest one 866 pages, with an average book length of 276 pages. The most popular book on goodreads was For whom the bell tolls by Ernest Hemingway. My rating is an average of 4.62, which is pretty amazing.
* 27 books were fiction
– 18 Historical fiction
– 6 Regency
– 2 Contemporary fiction
– 1 Fantasy
* 32 books were non-fiction
– 6 Science & IT
– 3 Biographies & 4 Memoirs
– 5 Politics & Economics
– 4 Food & Drink and Cookbooks
– 3 Psychology
– 3 Philosophy
– 2 Mathematics
– 1 English
– 1 Sport
* 58 books were History
– 24 European
– 13 20th Century
– 8 Broad Subjects
– 6 Tudor
– 4 19th Century
– 2 Non-European
– 1 Georgians
* 5 books are Sundry
My 2020 in Books. Top 10 books from this year.
I shared the books in the order I read them as it would have been too complicated to pick a real 1-10 top. The books are so different, many of them about history. Of course, I picked books that I think are interesting for people who have a mild interest in history, so I avoided the books that are looking too deep in a specific topic. I will say a few sentences for each book, all of them are reviewed on the blog, so do a quick search if you fancy reading more on any of them.
Concise History of Romania by Keith Hitchins was a fascinating book. I'm not saying that because I was born in Romania, but because he presents the history of the country so wonderfully. It covers 2,000 years of history in 300 pages, which means it is at a fast pace. The history of the country is so different than of any western European country that is well worth reading.
The Wealth of Nations by Adam Smith is a classic. It was much more enjoyable than I assumed it would be and a very important book for understanding the mechanisms behind the start of capitalism. It is interesting to see what Smith said of bank & investor financed companies who do not make a profit (ak twitter, only profitable in 2018, for the first time since going public in 2013) or the house-flipping and dot-com bubbles.
A self-help guide, if you are planning to becoming a Victorian, How to Be a Victorian by Ruth Goodman, is a must have. It's written in her lovely funny style and I enjoyed it a lot. Of course, after reading the book, you might reconsider the Victorian age as a place where you would want to spend your time. 🙂
I read The Death of Expertise by Tom Nichols in a day. It was so interesting I couldn't help but "flipping the pages" (read it online). It offers a clear and concise view on one of the most important topics today – who are the experts and does it matter what people believe?
Drug Wars by Neil Woods was on my to-read list for a while. I saw Neil Woods at a talk and I was so impressed by his story as a cop fighting crime. I think this book is a must-read, it is nicely written and with a good insight into what happens in the real world.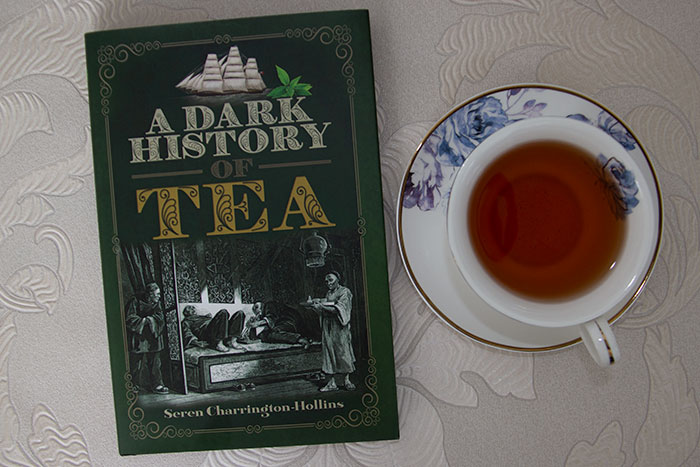 The Dark History of Tea by Seren Charrington-Hollins is a book about tea, which sounds interesting even if you don't drink tea, but coffee, like me. I had no idea what took place in countries like Britain, the violence behind smuggling, and so on. Well researched and nicely presented, I liked it a lot.
The Heat of the Moment by Sabrina Cohen-Hatton is a memoir written by an amazing woman. She managed to pull herself out of sleeping rough and got into fire-fighting before going to university, while being a mother and working. She is such an inspiration.
Cave Art by Paul Bahn is a guide-book with a difference. Each cave from western Europe is presented with lots of details on its art and details on how to visit them. I read the description and loved it. It's quite unusual, but worth getting.
A book recommended by Yuval Harari, The Age of Surveillance Capitalism by Shoshana Zuboff is a must read. At 500+ pages (almost 700 in total, but I didn't take into consideration the notes), she offers a comprehensive view on surveillance capitalism. It is in academic language, which might put some people off, but, well, I don't think this is a good reason not to read it.
Finally, Life in Miniature by Nicola Lisle is a lovely short book on dolls' houses and their history. It was fascinating to read all those small details about them. At the end of the book there is a list of places, as in museums and stately homes where dolls' houses are on display, which is fantastic.
Did you achieve your reading goals this year? What book(s) would you recommend?
---
---