How Life Imitates Chess by Garry Kasparov
How Life Imitates Chess by Garry Kasparov is the second book by him I read, with the first one being Winter Is Coming. This too is a fantastic book, a must read.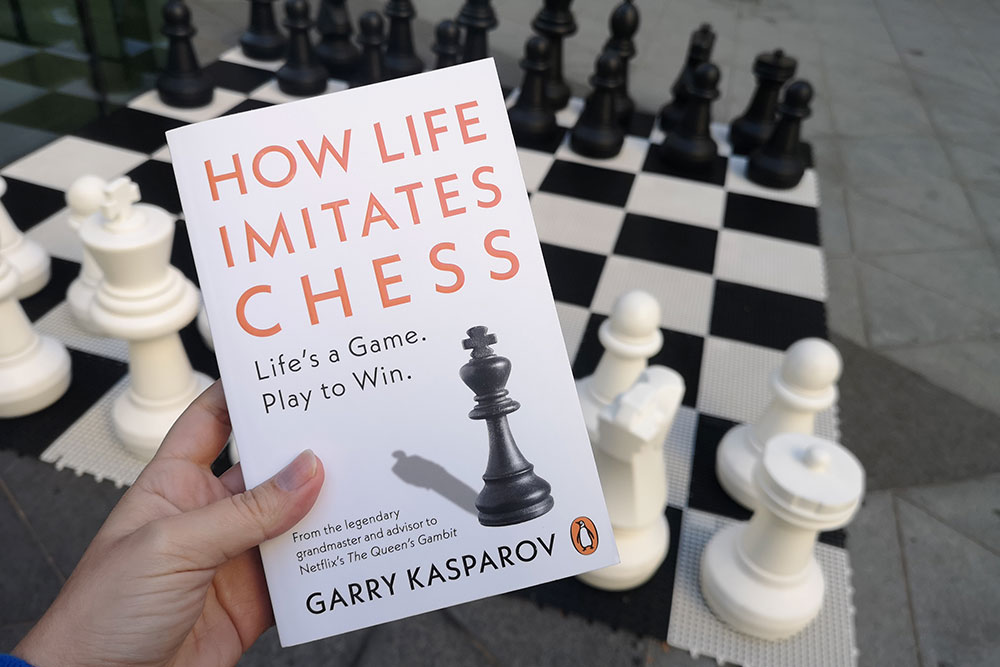 The book is a blend of stories about chess, games, preparation, but also about why he took some decisions, bias, self-awareness. It is a mix of stories that flow beautifully and it is very well written. Kasparov has a real talent for writing, his ideas come out nicely and clearly. I highly recommend this book to anyone who is interested in decision making, a memoir of a person who everybody knows about, and a bit of history of USSR and Russia.
He also included snippets of chess players that he admired, was inspired by, and played against. He included his views on Churchill, a figure he is very keen on. This is a complex and fascinating book, well worth reading. I enjoyed it a lot and learned some pretty surprising facts from it.
How Life Imitates Chess by Garry Kasparov
Details about the picture: I had to include some chess pieces in the picture, of course. These are at my university, for students to take a break and play a game outside, in the inner courtyard.
My rating: 5/5 Stars
Would I recommend it: YES!!
Published by: Penguin
Year it was published: 2021 (first published in 2008)
Format: Paperback
Genre(s): Memoir
Pages: 288
About the author: Chess grandmaster, former World Chess Champion, writer, and political activist, whom many consider the greatest chess player of all time. He was born in Baku while it was under Soviet rule.
Website & Social Media Links: –
---
---