A Prisoner of Stalin by Christian Huber
A Prisoner of Stalin by Christian Huber – The Chilling Story of a Luftwaffe Pilot Shot Down and Captured on the Eastern Front* is an interesting book, a primary source from two points of view, a primary source for Ehlert's life that includes him in the Nazi army and as a prisoner, it is also a primary source of how the life of a Nazi soldier is remembered by a German author. It's a short book, well worth reading. Paying attention to the small details offers a very good insight into what both, author and subject, thought of being a German in the Nazi army meant, from a legacy point of view. The book ends with his return in 1949, conveniently. He is shown as a survivor, glossing over aspects such as where he lived during his training. It was mentioned that it was a confiscated apartment, but no mention of whom the apartment belonged to previously.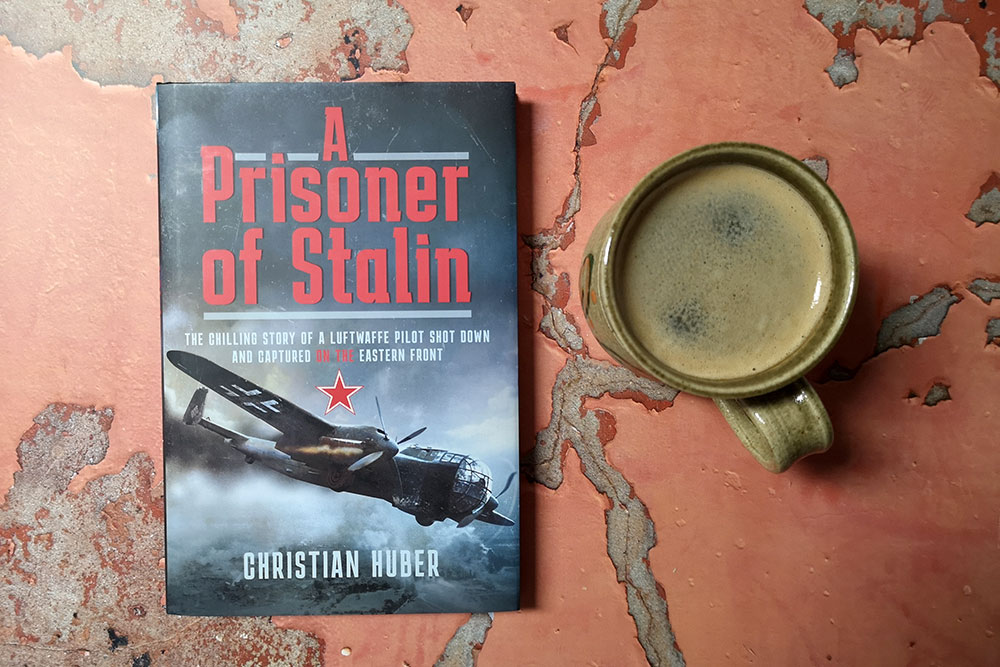 Gerhard Ehlert was part of the Luftwaffe's 2nd Long-Range Reconnaissance Group who flew on the Eastern Front. He was captured in June 1944 and kept in a camp, before being released in 1949. At the time of his interview, he was a "happy father and grandfather", the word remorse doesn't appear in the description, or guilt, or anything to suggest that he was a Nazi who volunteered to join the Luftwaffe.
His situation in the camp was not great, I mean it was to be expected, it was a Russian camp for German POWs. But he had a much better life than Jews in Nazi camps. He complained about food rations, poor uniforms, hard labour. After the war ended they were declared criminals instead of POWs so their rank meant nothing, hence their situation worsen. I highly recommend the book because it shows a less known history. It shows how life was in Russian camps, how Germans felt after the war, and how Germans born afterwards deal with their past.
A Prisoner of Stalin by Gerhard Ehlert, Christian Huber
Details about the picture: –
My rating: 4/5 Stars
Would I recommend it: yes
Published by: Frontline books
Year it was published: 2022
Format: Hardcover
Genre(s): History
Pages: 128
About the author:Born in Wasserburg am Inn, Germany, in 1964, CHRISTIAN HUBER has worked as a journalist for some twenty years. As well as being the publisher of a weekly newspaper in south-east Bavaria, he has also published a number of books relating to the events of the Second World War.
Website & Social Media Links: Pen and Sword
*I was sent a copy of How Britain Shaped the Manufacturing World by Philip Hamlyn Williams for the purpose of this review. All opinions are my own.
---
---