The Reign of Henry VIII by David Starkey
The Reign of Henry VIII by David Starkey – Personalities and Politics might be a short book, but it offers an interesting perspective on the politics of Henry VIII's reign. I can't say that I share his views on how much impact the factions had on the early 15th century policy and the reformation.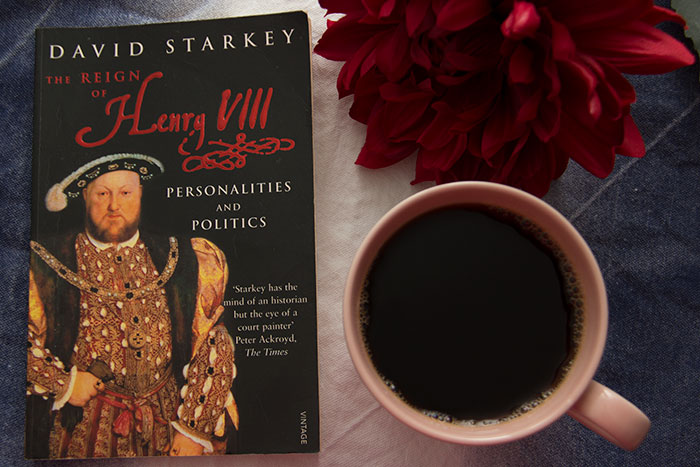 The book was first published in 1985 and I had to take that into consideration, as some things might have been in order in the mid 80s and now they are not, as we've progressed towards a more inclusive discourse. Nevertheless, I found some of his descriptions irrelevant and some even offensive, and this is why I gave the book only 3 stars. It was a shame, as I liked the other book I read by him and I bought another book by him on Elizabeth I. I would recommend it to anybody interested in the subject, but just be aware of some passages that are not as kind as they could have been, at least by current standards.
The Reign of Henry VIII by David Starkey
Details about the picture: –
My rating: 3/5 Stars
Would I recommend it: Yes
Published by: Vintage
Year it was published: 2002 (first edition published in 1985)
Format: Paperback
Genre(s): Biography
Pages: 160
About the author: David Starkey was born in Cumbria to a poor family. He got a scholarship that allowed him to study at Fitzwilliam College, Cambridge. He was fascinated by the Tudors and became an expert in Tudor history. Starkey made TV shows with the BBC. During his career, he wrote a lot of books, mainly about the Tudors.
Books by David Starkey: Crown and Country; Magna Carta: The Medieval Roots of Modern Politics; Henry VIII; Elizabeth I; Henry VIII and His Court; Henry: Model of a Tyrant; Six Wives: The Queens of Henry VIII; The Reign of Henry VIII.
Website & Social Media Links:
---
---