New Worlds, Lost Worlds by Susan Brigden
New Worlds, Lost Worlds by Susan Brigden – The Rule of the Tudors 1485-1600. It is a good book about the Tudors, starting with Henry VII going all the way to Elizabeth I. From my point of view, she is focusing a bit too much on Elizabeth and a slight bias is also visible, but overall it is an enjoyable book.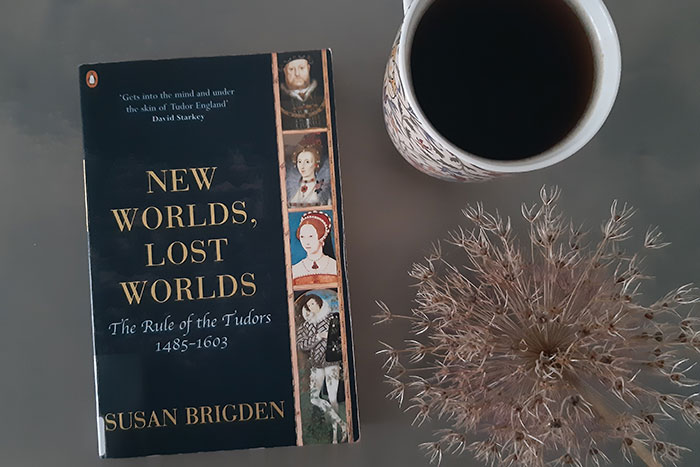 I gave it 4 stars instead of 5 because, for a book its size, there is a bit too much on aspects that are not so important and other issues, like the rebellions are not talked about enough. Also, some of the comments are a bit too theatrical for a history book, according to my tastes. But I imagine this makes the book much more interesting for someone who is reading for pleasure.
The writing style is not dry and I would gladly read other books and articles by her.
New Worlds, Lost Worlds by Susan Brigden
Details about the picture: –
My rating: 4/5 Stars
Would I recommend it: Yes
Published by: Penguin
Year it was published: 2000
Format: Paperback
Genre(s): History
Pages: 434
About the author: Susan Brigden got her BA from the University of Manchester, before continuing her studies at Clare College, Cambridge. She is a historian specialised in the English Renaissance and Reformation. She was Reader in Early Modern History at the University of Oxford and a Fellow of Lincoln College, before retiring in 2016.
Books by Susan Brigden: London and the Reformation; New Worlds, Lost Worlds: The Rule of the Tudors 1485-1603; Thomas Wyatt: the Heart's Forest.
Website & Social Media Links: –
---
---