Beguiled by the Forbidden Knight by Elisabeth Hobbes
Beguiled by the Forbidden Knight by Elisabeth Hobbes is the second book in the Conquest of England series. In this book her characters have problems and issues and seem real. I like how she incorporated historical accuracy in the story. Like all her books, this one is written beautifully, with likeable characters and a storyline that is not very predictable. I've been reading lots of books by Elisabeth and I've enjoyed all of them.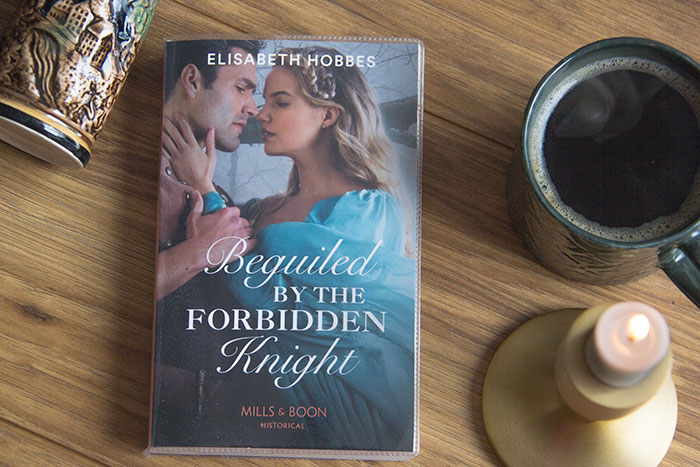 The love story between Aelfhild and Gui starts in 1071, after William conquered England and, more important, after the Harrying of the North (1069), when he was ruthless in subjugating the northern England. What happened at that time plays an important part in their story. I liked Gui a lot, he is a complex character that is wonderfully depicted. I liked Aelfhild as well, she is strong, but discovers her limits and evolves through the story.
I don't want to say more about the book, as I don't want to give up any spoilers. If you like historical fiction, do check this book and, of course, any others that Elisabeth wrote. Her books are great. Besides the stories happening during the same years, more or less, there is no connection with the Saxon Outlaw's Revenge, so you can read it as a stand alone novel without any issues.
Beguiled by the Forbidden Knight by Elisabeth Hobbes
Details about the picture: –
My rating: 5/5 Stars.
Would I recommend it: Yes
Published by: Mills & Boon
Year it was published: 2018
Format: Paperback
Genre(s): Historical Fiction
Pages: 368
About the author: Elisabeth grew up in York, where she developed her love for history and the past. She read History and Art History at university, before becoming a teacher. She now lives in Cheshire with her family.
In 2013 Elisabeth entered her first novel into a Harlequin contest and finished in third place. Thus, she was offered a two book contract.
Books by her: A Wager for the Widow, Falling for Her Captor, stand-alone novels.
The Danby Brothers series: The Blacksmith's Wife; Redeeming the Rogue Knight; A midsummer knight's kiss.
The Conquest of England series: The Saxon Outlaw's Revenge, Beguiled by the Forbidden Knight
Website & Social Media Links: elisabethhobbes.co.uk
---
---